Our vision for the early childhood sector
The best chance to change lifelong outcomes for children is to change what happens in early childhood. Despite this, our system does not have the appropriate conditions, supports or services for all children to thrive.  
SVA's Young Children Thriving program seeks to transform the early childhood development landscape. We are designing a more proactive and responsive early years system that provides families experiencing vulnerability with the right supports, when they need them.
Our vision is for an Australia where all children, regardless of where they live or the challenges their family face, have the opportunities and supports they need to thrive.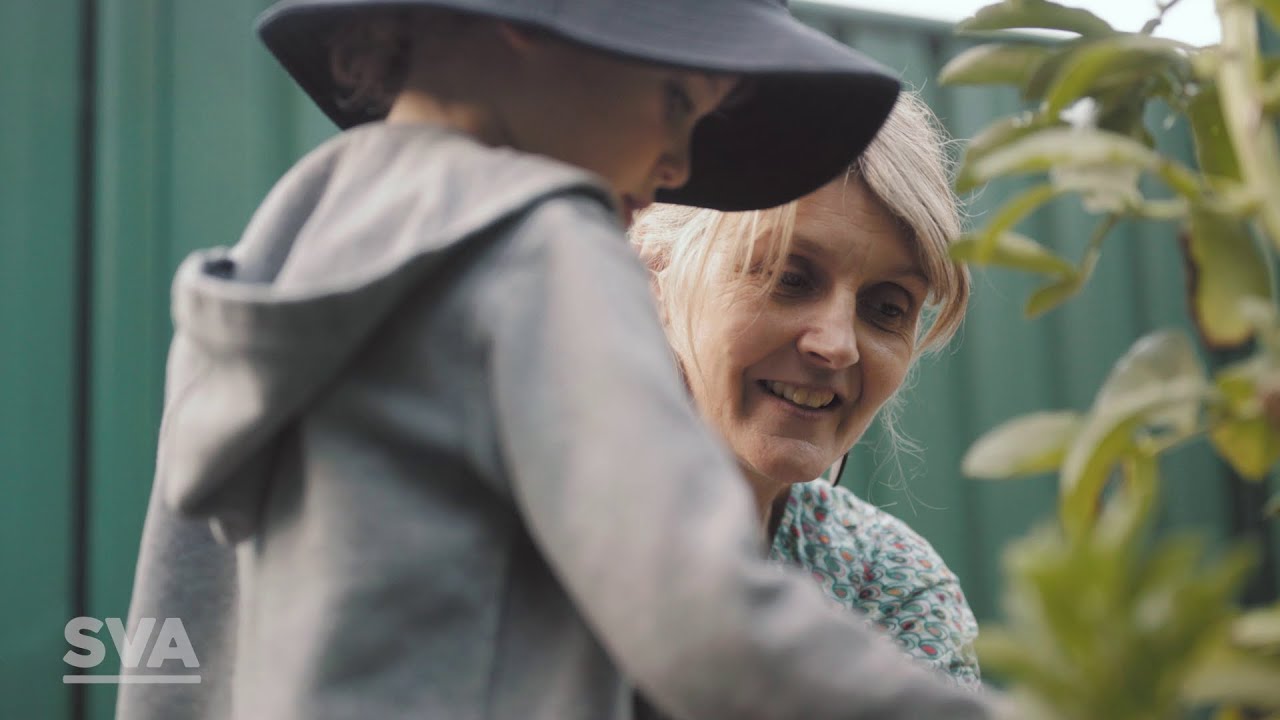 What is the issue with Australia's early childhood system?
Children should have every opportunity for the best start in life. Yet, this is far from a reality for many children in Australia today.
Research has identified the key drivers of better outcomes for children. Sadly, our system fails to provide targeted, high quality and accessible supports to ensure those drivers are there for the children who need them most.
1

in 6

Australian children live in poverty
10

x

more likely for Aboriginal and Torres Strait Islander families to live in out of home care than their non-Indigenous counterparts
22

%

of children in Australia are developmentally vulnerable when they start school*
45

%

of children admitted into out-of-home care in 2017-2018 were aged birth to 4
17

%

of family support and child protection funding was invested in early intervention**
16

billion

is spent by Government every year on high-intensity and crisis services as a result of intervening too late
*increasing to 33% for children living in areas of socio-economically disadvantage and 44% for Aboriginal and Torres Strait Islander children
**in 2017-2018 ($999 million), compared with $4.8 billion spent on child protection and out of home care
Together with our partners, we are orchestrating several ambitious initiatives to drive impact across the system.
Thank you to our program partners and joint initiative funders
Program Partners
Alan and Gillian Gray Philanthropy (AGGPA)
Alexandra Wenderoth and Daniel Beer
The Antipodean Family Foundation
Berg Family Foundation
The BHP Foundation
Brian M. Davis Charitable Foundation
The Bryan Foundation
Chris and Kathy Harrop
The Graf family
Heather and William Webster, AM
J. Permsew Foundation
Magnolia Foundation
The Wiggs Family Foundation
Joint Initiative Funding Partners:
The Australian Government
GNS Ceramics
The Ian Potter Foundation
King Wood Mallesons
The Lowitja Foundation
Paul Ramsay Foundation
To become involved
We continue to seek bold funding partners to work with us to achieve outcomes associated with this work.
Reach out if you would like to work with us to help transform the early childhood development landscape for children experiencing vulnerability.
Contact us now